It's almost time to go racing once again, as we return to the Snetterton 300 Circuit in Norfolk. We'll have two qualifying sessions on Saturday morning, two races in the afternoon, then two further races on Sunday.
Almost 60 cars will contest four different racing classes, and we'll be joined by the MINI Challenge, Caterhams, BMWs, MGs and more.
Mini Miglia
Aaron Smith currently leads the standings in the Mini Miglia championship, with three podiums, a win and fastest lap from four rounds so far. Meanwhile Kane Astin is on fine form, currently P2, and newcomer Nick Paddy in P3. Jeff Smith will be keen to make amends from a tricky Donington Park, while 2022 champion Rupert Deeth is back after a Goodwood clash for the last rounds, and will be keen to score big points. Other potential winners include Phil Bullen-Brown and Ben Colburn.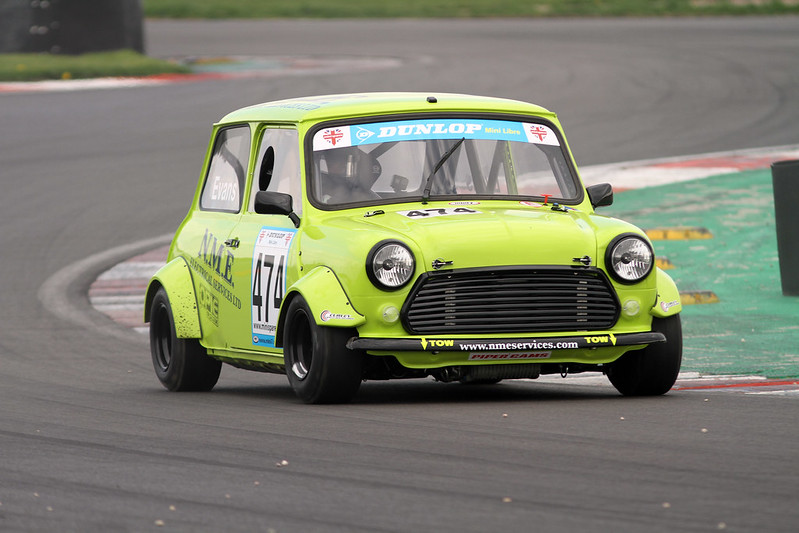 Mini Libre
Les Stanton currently leads the points, while Peter Hills in P2 showed great pace last time out. If all goes well for Josh Evans, his 8-port equipped bright green machine will be a sure favourite on the long straights.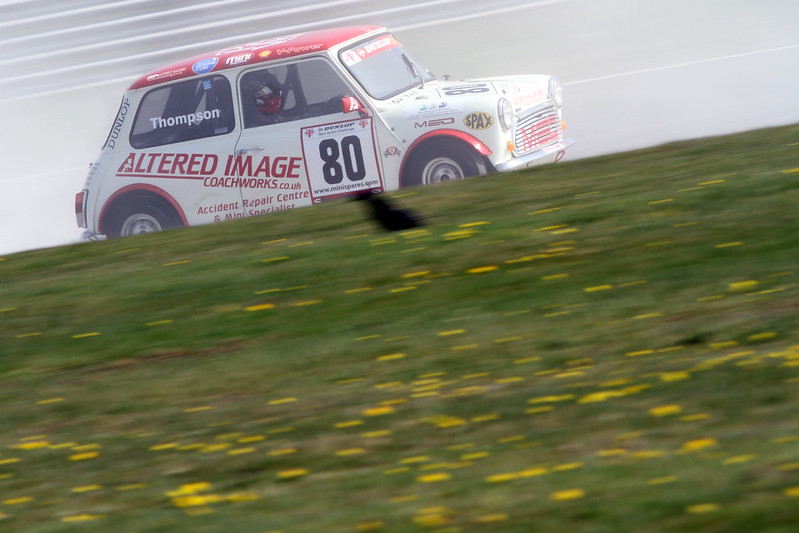 Mini Se7en
It's close as ever in our original formula, with Joe Thompson currently out in front of Ross Billison, a winner of the last round at Donington, and Mike Jordan in P3. 2022 champion Connor O'Brien will no doubt be in the mix after a difficult start to the season, while Spencer Wanstall has shown he's well on the pace with a fastest lap in round 1.
Glen Woodbridge and Darren Thomas have also shown a real turn of speed and could challenge for the top spots.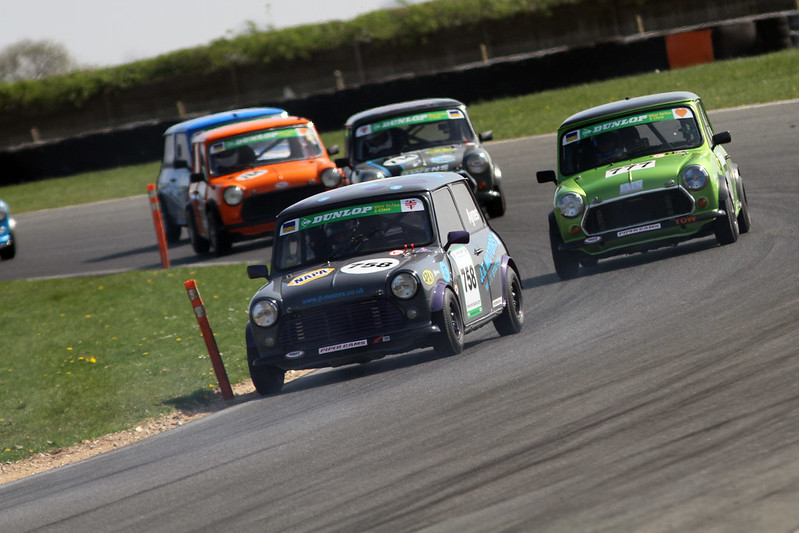 Mini Se7en S-Class
Boasting some of the largest grids in recent times, our entry-level series is as competitive as ever. Matt Ayres is the man to beat so far, with three wins from four, although Michael Winkworth is back, and as quick as ever before. Jonathon Page had a difficult time at Donington and will looking for podiums, maybe a win.
If you'd like to join us (why would you not?!), tickets can be found at the following link: Snetterton tickets
Timetable (click the image to download)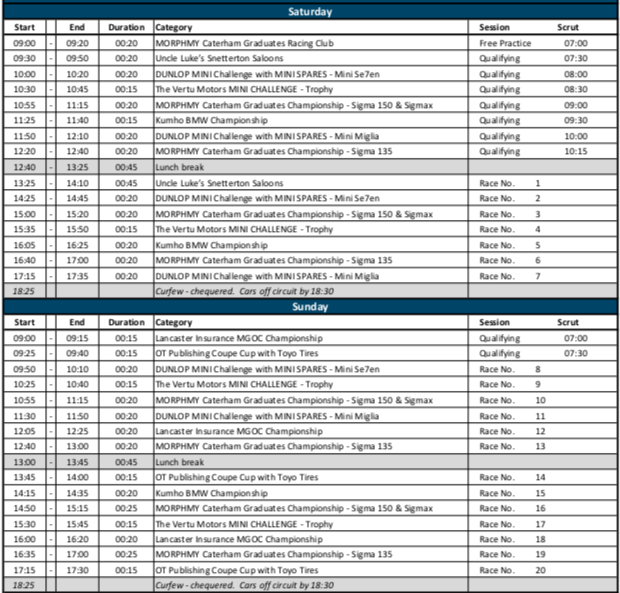 Live feed
Below you will find information and links to this coming weekend's live stream, which are now set up and ready to go.