Mini Miglia champion Aaron Smith had the chance to compete in Jordan Sims' 998-engined Mini Se7en at Silverstone, and he did rather well, staying with the lead pack and even taking the lead at one stage. So after a weekend of trying his hand at our original formula, we checked in to see what he thought…

So, obvious first question – how was it?
I honestly had a great weekend driving the Se7en – I would recommend trying it out to anyone. I had no idea how I would get on initially, as I only drove the car for a couple of 20-minute sessions on the Friday test at Silverstone. Darren Thomas had done all the prep work on the car and it felt really good straight away, so luckily I could get up and running pretty quickly.
The basic principles of driving a Miglia, Se7en or S-Class are all very similar. The main difference between a Miglia and a Se7en is just the mechanical grip. The Miglias are stuck to the tarmac, whereas in a Se7en you have the narrowed tyres, more like a historic Mini, and you need it to move around more so you can carry corner speed. The drivers all battle just as close, and are all great fun to have a go in.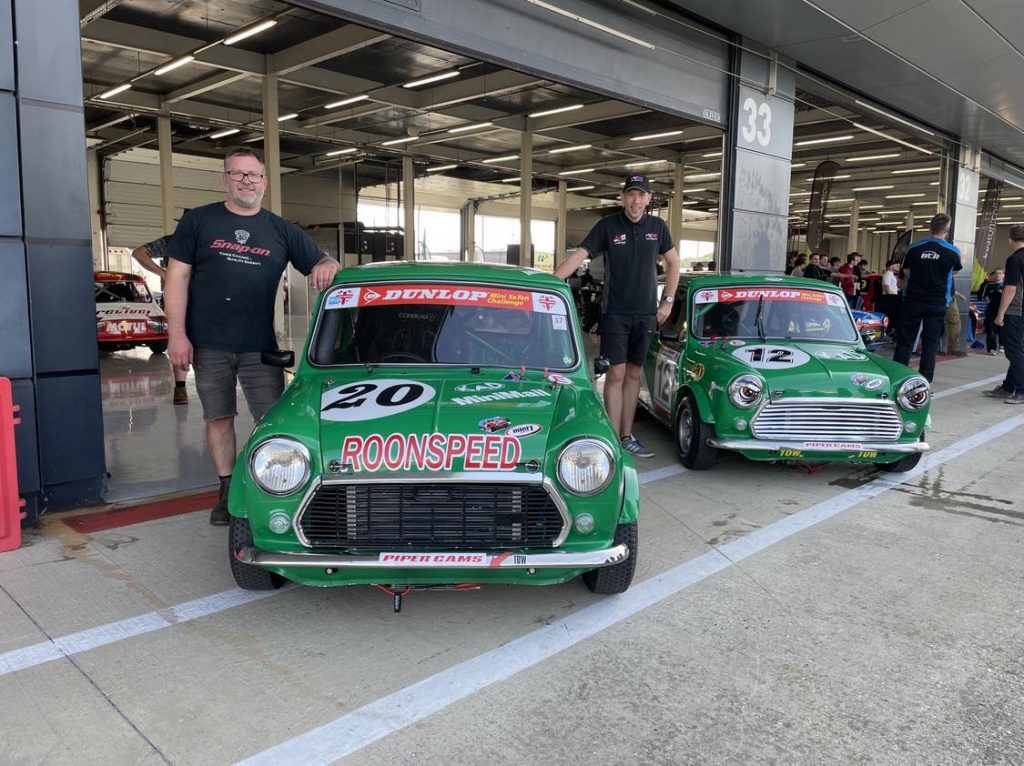 There are always rumours over costs. Do you think you need to spend a fortune to get to the front?
Rumours are an amazing thing, and it's definitely the first thing people jump to when their car isn't going as fast! I honestly don't know how much Jordan's engine cost, but if it's a new engine it's going to be quite a bit in parts alone. If you think – steel crack, steel rods, light weight pistons – you get the idea.
In general, most of the engines are of similar pace – look at the results and this year we had five different race winners and seven different cars have made it to the podium. You will get competitors with the 'full works' engines, and that's the same in any form of motorsport, but that doesn't mean they are unbeatable by any means. There are plenty of drivers out there with the ability to win.
But to avoid any arguments, I would say Jordan's car has a very similar spec to everyone else, although I don't know exactly what he's spent, I wouldn't like to get too much into that…!
Ok, fair enough, so how do you go about getting the most from a Mini Se7en?
I would say car prep is a massive step into making your car fast – making sure everything is in good condition. So start with the simple things like wheel bearings, they are very important for rolling resistance. Less resistance equals more speed. That's just one thing, and it doesn't necessarily cost you any money.
Driving the car, focus on getting the very best you can out of it. So go and walk the circuits, get to know your way round. Watch other drivers, see if they are braking later, carrying more speed, and it all helps in becoming faster. That's the key to it.
So now you've had a go, do you fancy a full season in a Se7en?
Yes, I would 100% do a full season. I really enjoy driving any of the cars, be that a Miglia, Se7en or S-class. Just being part of the Mini 7 racing Club is great. There's always plenty of laughs through the racing and the club as a whole always puts on as great show.
I have been lucky enough to do very well in the championship and will be racing for many years to come.
Out of the four formulas, which would you recommend to a newcomer?
That's a tough one. When I started, I decided based on what car and spares packages were for sale. I went straight into a Miglia, as the car and spares were being sold as a retirement package, so it had everything to get me going. I even won two races in that car before progressing to a new build.
If you look at running costs, getting the car to the events, entries, fuel, consumables, testing – it's the same in all classes. So then it just comes down to cost of the car and engine. The S-Class engines are the cheapest to look after, as it's quite a standard engine. Se7en and Miglia engines will usually cost more to maintain, as they have more advanced parts to them. Then again, if you look after them they will look after you and your wallet!