Four thrilling Mini races were the highlight of the BARC-run Snetterton weekend in mid-May, with winning margins amazingly as small as 15 thousands of a second!
Saturday's action kicked off with the first of the Mini Se7en and S-Class encounters, and out in front it boiled down to a straight fight between pole man Mike Jordan and series leader Joe Thompson, the tin-top old stager getting the nod by little more than a car's length from the youthful charger, with Spencer Wanstall not quite able to stay with them but holding off Ross Billison for 3rd.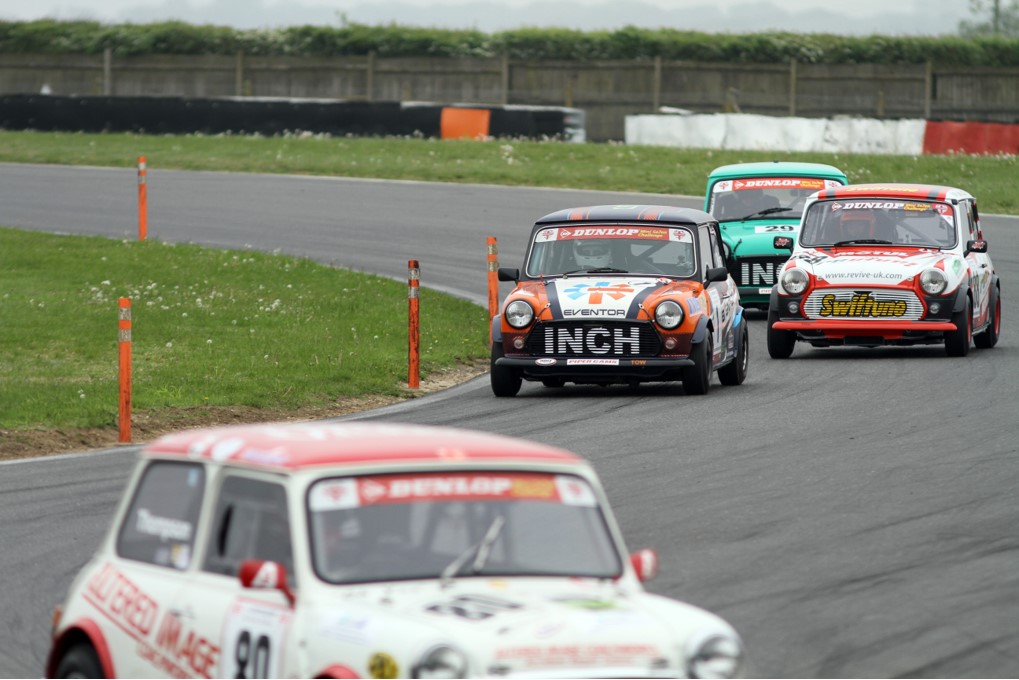 Meanwhile, the scholarship class produced a Club first, with a Hack father-and-son 1-2, but in the order of senior in front of junior, Andy having clawed his way up from the back row to slip past the erstwhile leaders as they held themselves up battling, Frazer taking the runner-up spot from Michael Winkworth.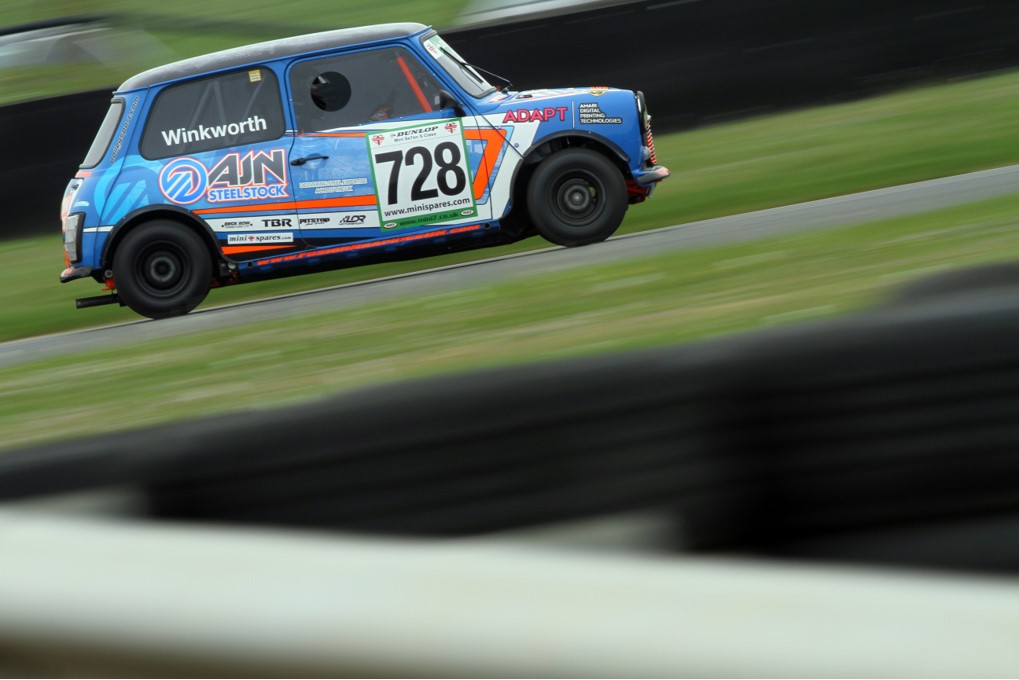 Last race of the day saw the Miglia race burst into life from about mid-point, Aaron Smith's bid for the lead at the hairpin delaying himself and, up to that point, in-control leader Kane Astin. Jeff Smith, Rupert Deeth and Ben Colburn looked set to take the advantage but further contact allowed a recovered Aaron Smith to come through and take the chequered flag ahead of Astin.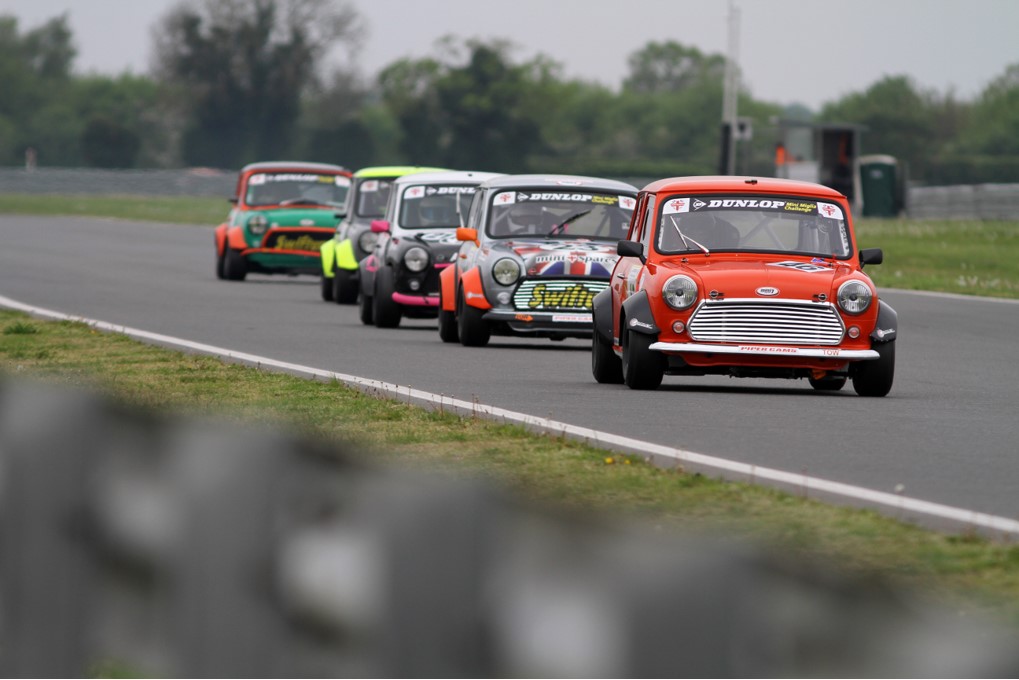 Subsequently Astin was promoted to the race win as both Smiths were handed time penalties for 'gaining an unfair advantage', Aaron Smith dropping a place but keeping his new fastest lap, and Deeth being elevated to 3rd. Further back, a good battle among the varied Libre runners produced a long overdue debut win for Steve Baker ahead of Josh Evans and Richard Colburn.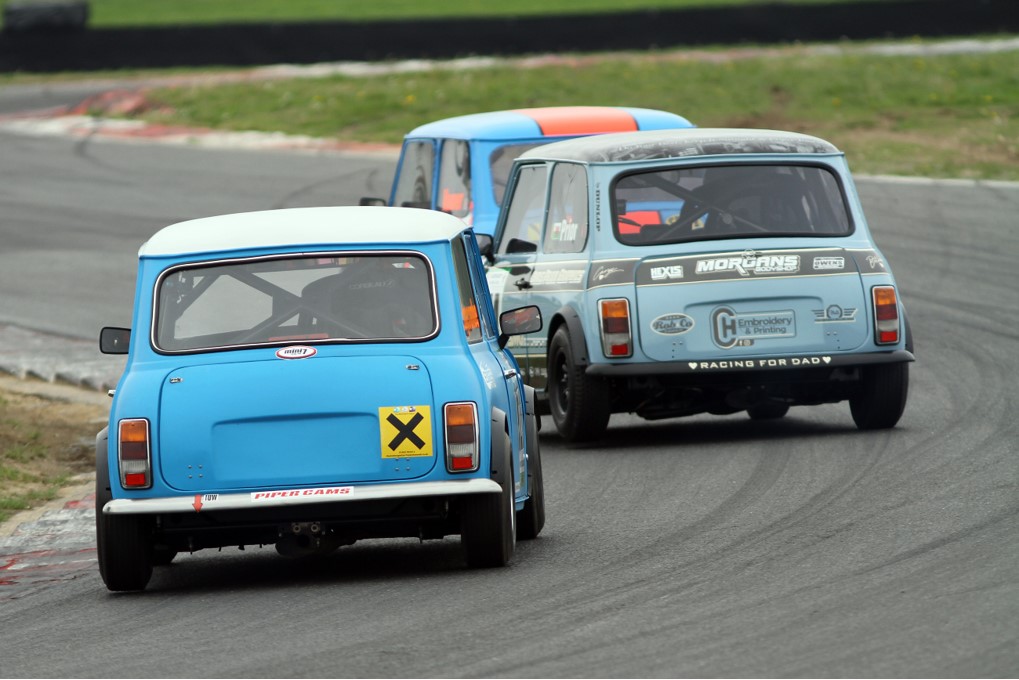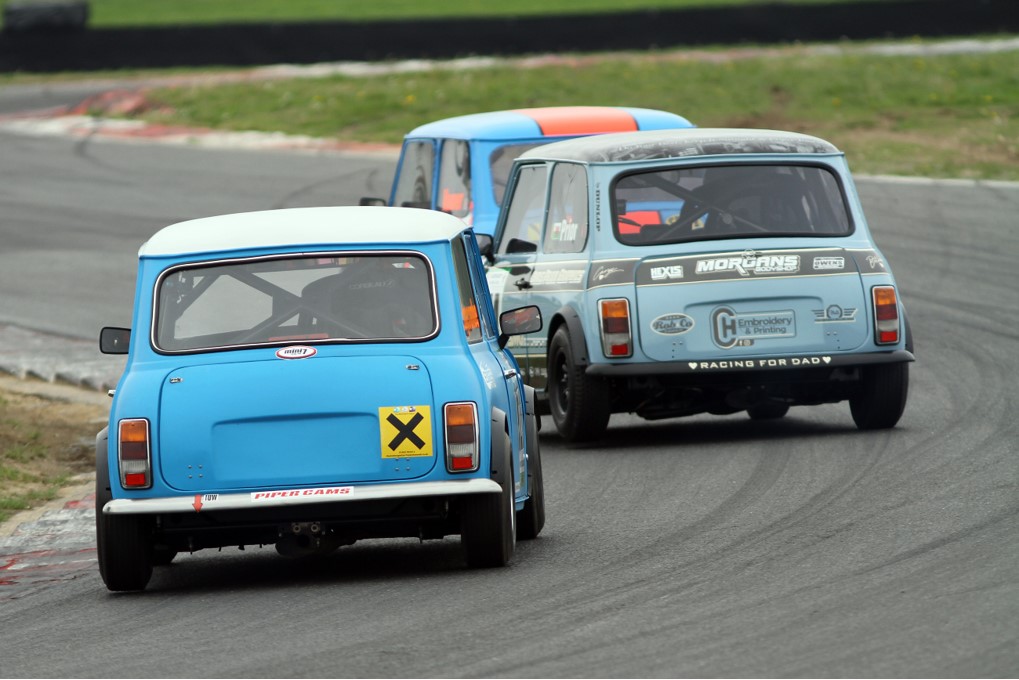 Sunday remained dry and in the early start with a reversed grid it took Jordan a few laps to make his way back to the front where he and Thompson then took turns in front, but with Wanstall a lot closer this time. At the chequer it was Jordan who took a double victory, including new fastest lap, although Thompson retained the overall points lead.
The closest finish came in the S-Class, with Frazer Hack pulling off a dramatic last corner move on Winkworth and drag to the line just 0.015s ahead, with Jonathan and Matthew Page right on their bootlids, the latter also breaking the lap record. Matt Ayres retained the class lead despite finishing down the order in both runs.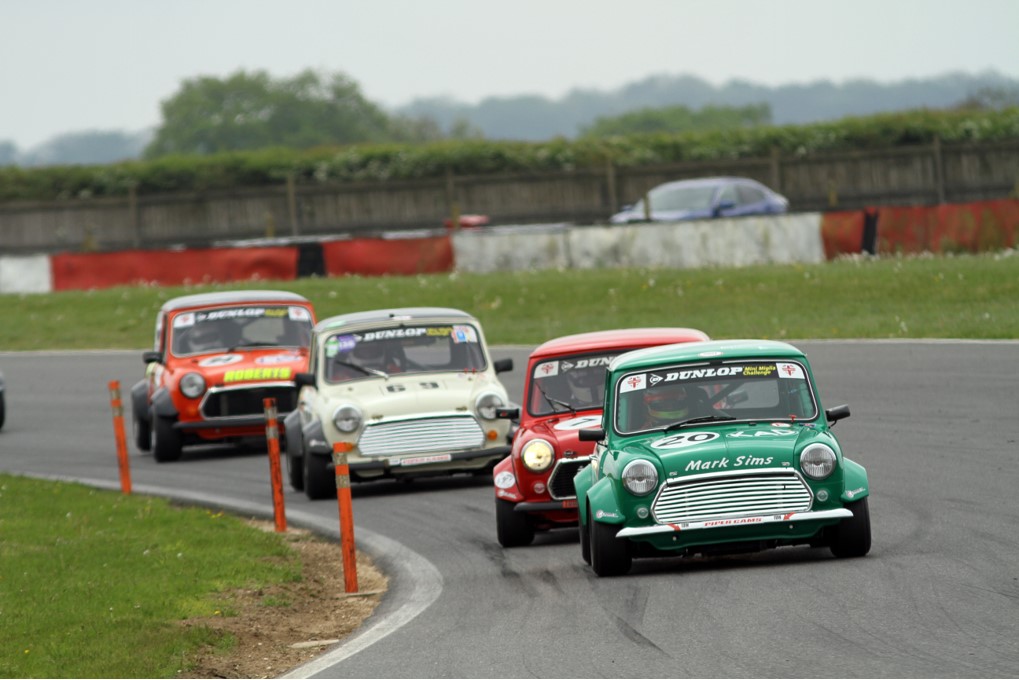 Rounding out the Mini action was another multi-leader Miglia cracker, Jeff Smith making a classic last-lap, slipstreaming pass into the Esses stick, and holding on through the Bombhole, around Coram and out of Russell to the flag from Aaron Smith and Astin ahead of Phil Bullen-Brown. The Libres again put on some excellent dicing, Evans going one place better than the day before, with Peter Hills taking a fine 2nd from Baker and Julian Proctor.
All eyes will now be on the next rounds of the Dunlop Mini Challenges supported by Mini Spares, which take place at Thruxton in Wiltshire on 3-4 June, and sees a return to the TOCA/BTCC support bill in front of huge crowds and a prime TV audience. It promises to be another brilliant weekend!
Snetterton 30013-14 May
Race 1            Se7en/S-Class            9 laps
1            88            M Jordan                        7
2            80            J Thompson                        7
3            73            S Wanstall                        7
9            723            A Hack                        S
10            725            F Hack                        S
11            728            M Winkworth            S
Race 2            Se7en/S-Class            9 laps
1            88            M Jordan                        7
2            80            J Thompson                        7
3            73            S Wanstall                        7
7            725            F Hack                        S
8            728            M Winkworth            S
9            706            J Page                                    S
Race 1            Miglia/Libre                        9 laps
1            11            K Astin                        M
2            21            A Smith                        M
3            23            R Deeth                        M
12            115            S Baker                        L
13            474            J Evans                        L
14            219            R Colburn                        L
Race 2            Miglia/Libre                        9 laps
1            46            J Smith                        M
2            21            A Smith                        M
3            11            K Astin                        M
13            474            J Evans                        L
14            126            P Hills                                    L
15            115            S Baker                        L