Anyone who has ever watched a Miglia race at Thruxton will tell you to "hold on to your hats!"  With aerodynamics akin to a house brick, a key skill in winning here is the art of flat-out slipstreaming rivals all the way round the far side of Thruxton's 2.356 miles and plan not to be leading before the last corner, although many have found themselves taking the chequer ahead even after a last-gasp nudge across the kerbs!
Atop the standings of a champion-laden entry is Aaron Smith, having won titles between 2018-20 and so far this season has been 1st at Donington in April and 2nd on three other occasions, while not far behind is 2015 champion Kane Astin who has recorded two maximums, also at Donington and last time out at Snetterton too.
Jeff Smith has made his comeback in an equally competitive tin-top arena, and having secured multi-Mini Se7en titles moved up to Migs in 2021. A pair of victories, at Silverstone in March and last time out at Snetterton, shows he is gradually coming to grips after a challenging first season.
Rupert Deeth is another in the 'triple title club' (2014, 18, 22) but is further down the standings having missed Donington. Also expected to be bang on the pace are former BTCC champion (not to mention 2021 Miglia title as well) Andrew Jordan, who won the other Silverstone round back in March, and Historic F1 ace Nick Padmore, a Mini winner here at this same meeting back in 2019.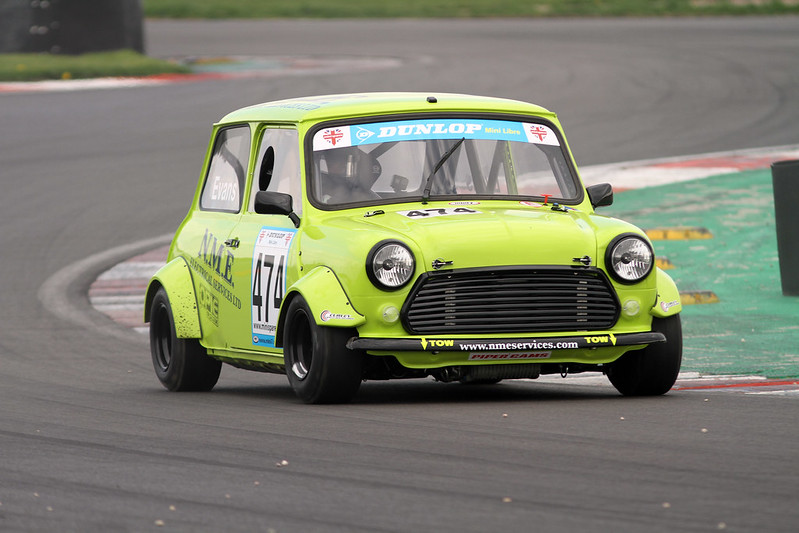 Battling over their own title from the rear of the Miglia grid are the Mini Libres, and they too will make the ground beneath your feet shake. Les Stanton and Peter Hills top the points but the winners' spoils have been shared between 2021 champion Richard Colburn, Josh Evans and Steve Baker.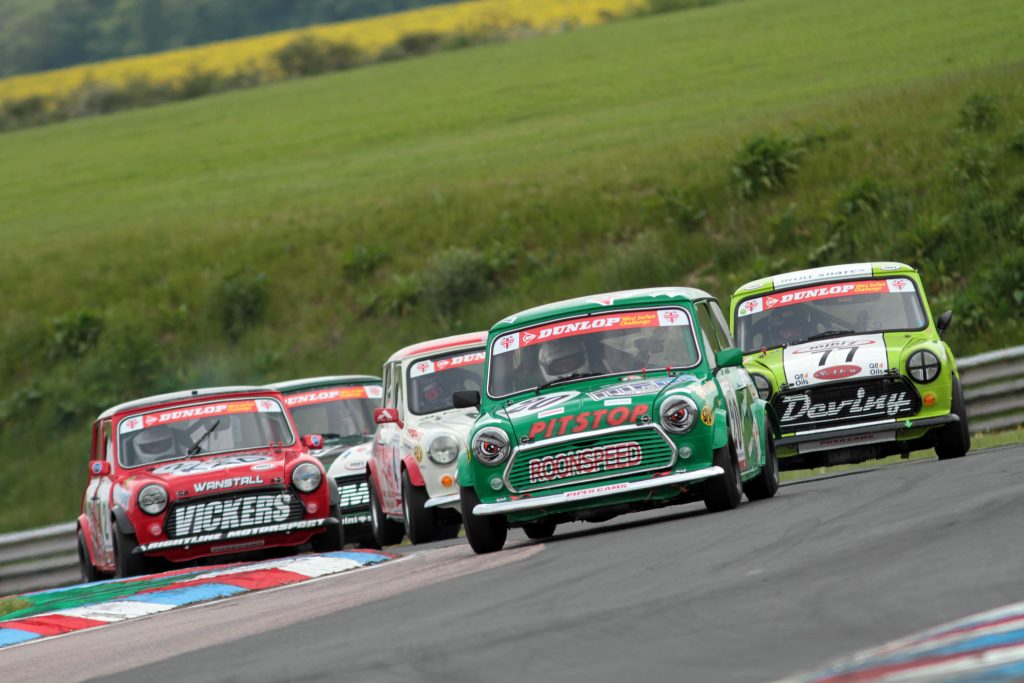 Leading the Mini Se7ens into this weekend is Joe Thompson, an established frontrunner in only a few short seasons. Victories at Silverstone and Donington, added to four other podiums, gives him a clear advantage over his nearest rivals.
Despite a trio of wins, one at Silverstone and both races at Snetterton last month, plus a 2nd and 3rd, Mike Jordan is adrift on points partly because he chose Goodwood Historics over Donington on the Sunday of the double-header weekend in April. In third overall lies Ross Billison, the winner of that Sunday race, and whose front-running nous has steadily risen in recent seasons, so don't rule him out.
Likewise Spencer Wanstall and Glen Woodbridge who both have the pace to be in the mix at the chequered flag. The always immaculate green car of class rep Darren Thomas has won at this fixture before while reigning class champion Connor O'Brien will be hoping for a change of fortune after a reliability-troubled start to the season.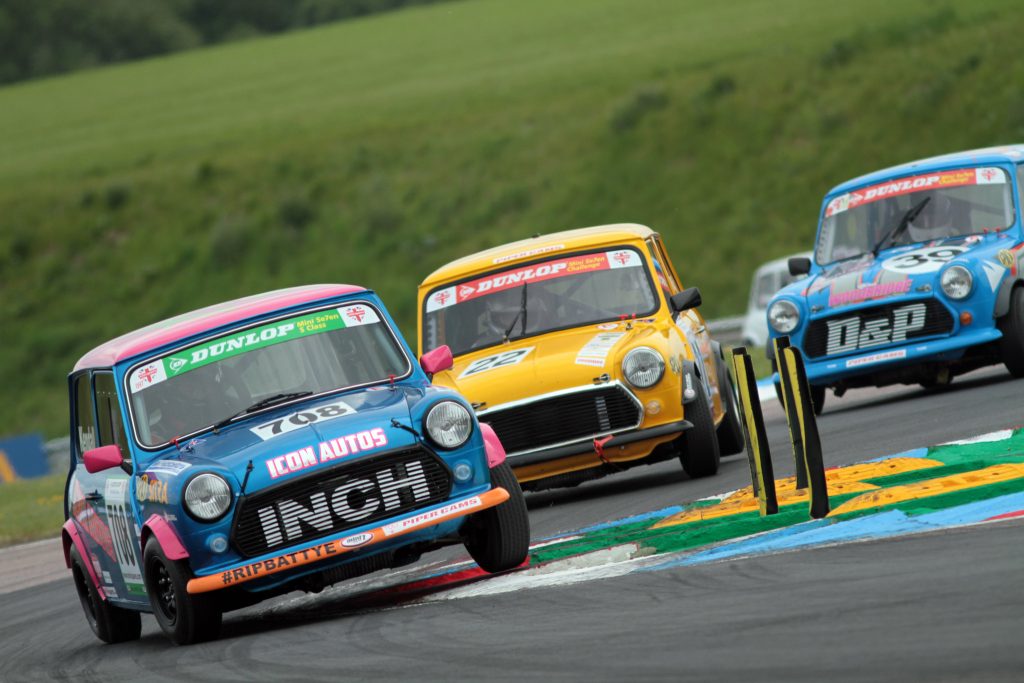 Starting 10 seconds behind the Se7ens, the feeder 'Scholarship' category should provide equally intense action, drifting and kerb-hopping in a similar fashion to their senior siblings.
Having graduated from karts, Matt Ayres is the current points leader, taking a double-victory at Silverstone followed up with a third win at Donington, but was off the pace last time out at Snetterton so expect a return to form this weekend.
Behind Ayres in the standings, Jonathan Page's second season in the formula has seen him in the mix at most rounds but has yet to repeat his victories of last season, while brother Matthew looks to be equally competitive. Frazer Hack is following in dad Andy's footsteps – literally – and both won a race apiece at Snetterton last month, indeed a father-and-son 1-2 in the first race there.
Hot on their heels however will no doubt be Michael Winkworth, class titleist in 2021, Winter crown in 2022 and already a race winner at Donington this season. With full grids expected this weekend, spectators won't have much time to catch their breath!
LAP RECORDS (2.356-mile circuit)
Miglia:             Nick Padmore                        1:28.646            95.67 mph                        19 May 2019           
Libre:                        Phil Harvey                                    1:29.809            94.44 mph                        19 May 2019
Se7en:            Paul Thompson                        1:37.933            86.60 mph                        21 August 2005
S-Class:            James Bull                                    1:38.447            86.15 mph                        2 June 2018