A much-anticipated return to Croft should guarantee thrilling track action, as we reach rounds 14-15 of the 2023 season. And what a thrilling season it's been thus far.
MINI MIGLIA
Competition for top honours in the 1.3-litre Miglia class has never been as fierce, with half a dozen or more aces all capable of winning on raceday. Three-time champion Aaron Smith holds what looks like a clear advantage at the top of the standings but both Kane Astin and Rupert Deeth are also ex-class champions poised to close the gap should Smith falter, as is former BTCC title winner Andrew Jordan who has an outside chance despite missing a couple of meetings this season.
Dropped scores come into play after this weekend's double-header, and so the title chase could well head off to the Silverstone finale next month with overall placings decided by number of wins – Smith, Astin and Jordan currently have 3 apiece, while Deeth will be hoping he can unlock the winning combination from his all-new car.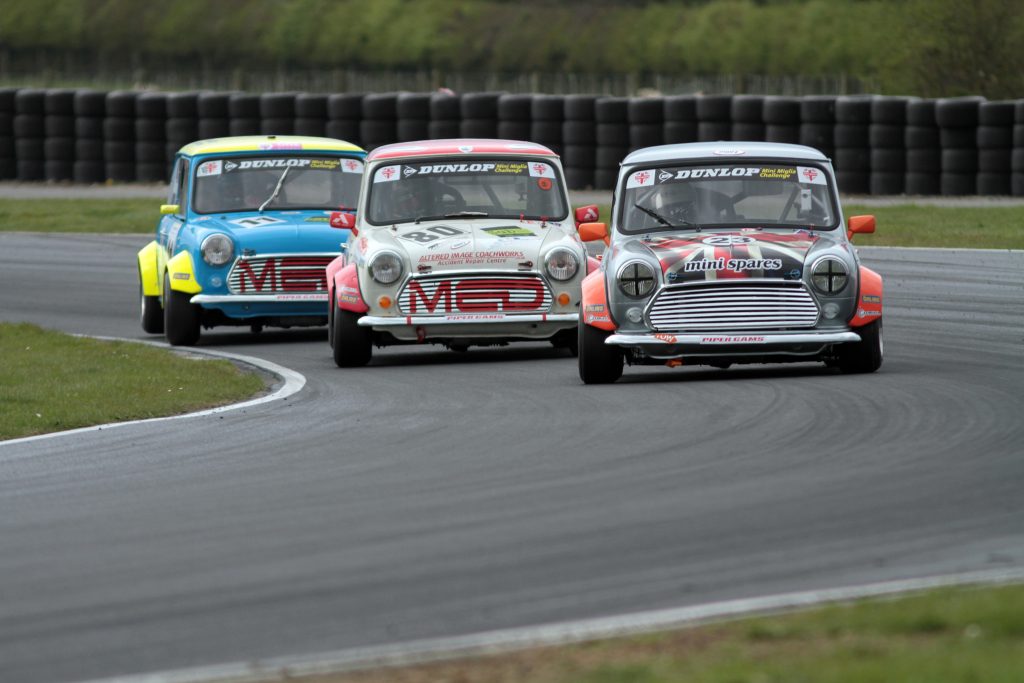 Mini Libre
Starting behind the Miglias is the M7RC's category for alternative A-Series tuning, and leading the way is former S-Class champ Julian Proctor, one win and half a dozen other podium finishes giving him a 21-point advantage. However, reigning title holder Richard Colburn has been steadily closing the gap in his similar 5-porter with three wins on the trot, while Les Stanton, Phil Harvey and Peter Hills (16v) are all still in with a shout.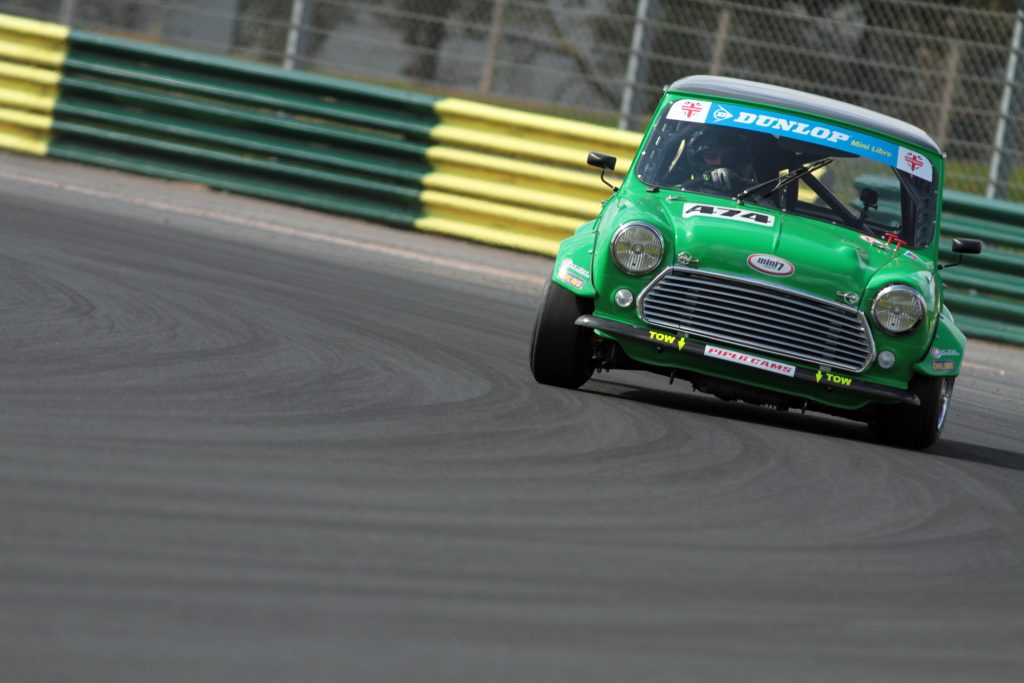 MINI SE7EN
The highly experienced Mike Jordan is the man on form among the 1-litre frontrunners, eight victories taking him to within 6 points of series leader Joe Thompson who bagged a brace earlier in the season. However, Ross Billison has shown a decent turn of speed so far and with one win plus several runner-up finishes has moved up into 3rd overall just 8 points shy of Jordan.
Similarly, in 4th Spencer Wanstall is not all that far off having also scored a single victory, as has the 2022 champion Connor O'Brien in 6th who looks to have finally overcome his early season reliability woes. These five are the most likely to be in the hunt this weekend, although Glen Woodbridge is edging ever closer to top spot, while Darren Thomas and Damien Harrington cannot be discounted from being on leading pace.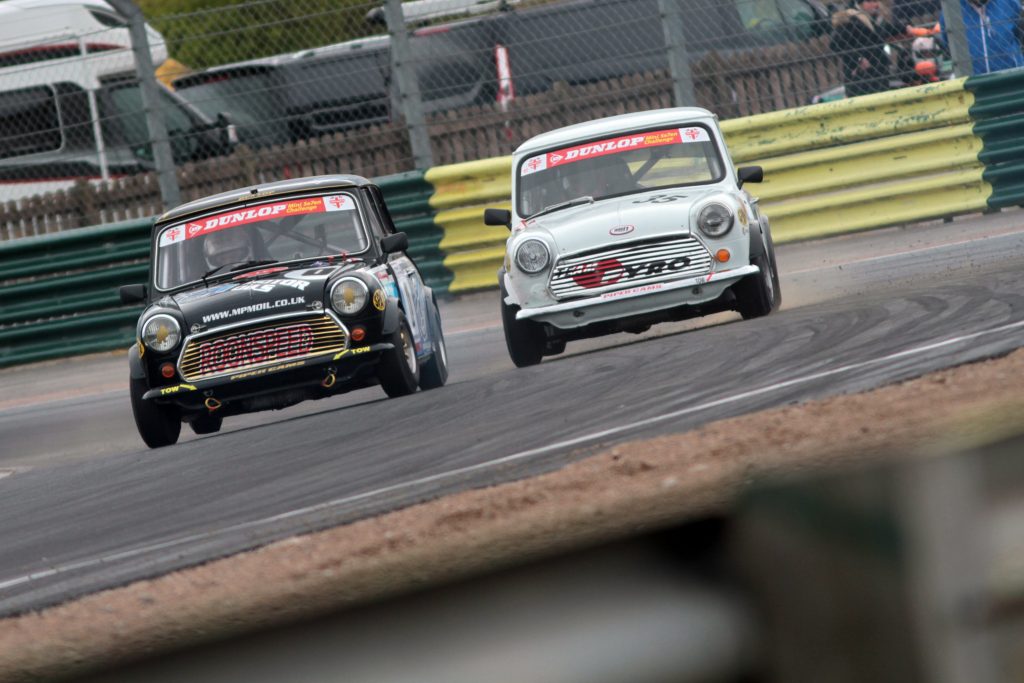 Mini-7 S-Class
Heading into Croft, Jonathan Page tops the milder-tuned 1275cc category having racked up four class victories in the last half dozen starts, five fastest laps adding extra bonus points too. Add to that, he has had brother Matthew picking up points from his rivals including victory at Brands last month to make it a Page double.
Chris Prior lies second overall however thanks to consistent scoring but has yet to repeat his debut victory of last season, while Frazer Hack in 3rd will be keen to get his title challenge back on track, his four wins so far tempered with a fifth DNF last time out in a first corner melée that also saw dad Andy in the gravel, Hack senior having won earlier in the season. Matt Ayres is the other title contender, his early season 3-win pace-setting blunted with a triple DNS at the overseas Zandvoort trip, although conversely this means he has no points to drop either so simply has to go all out for top scores from the four remaining rounds.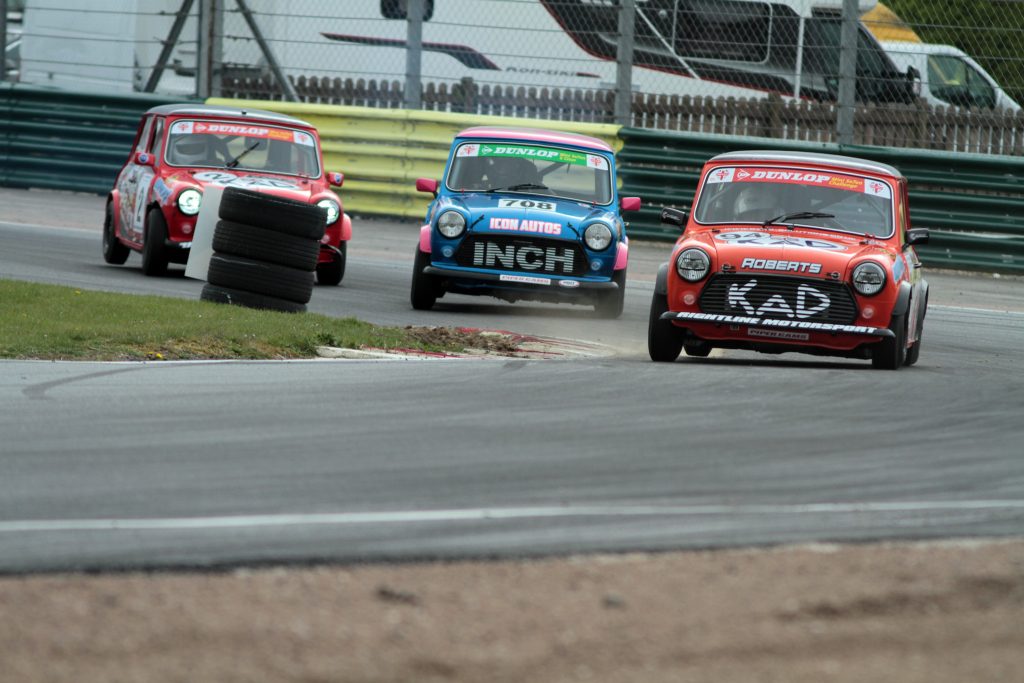 LAP RECORDS (2.125-mile circuit)
Miglia:             Joe Thompson                        1:33.326            81.97 mph                        14 April 2019           
Libre:                        Jos Evans                                    1:35.465            80.13 mph                        14 April 2019
Se7en:            Leon Wightman                        1:43.056            74.23 mph                        14 April 2019
S-Class:            Scott Kendall                        1:44.892            72.93mph                        14 April 2019
MIGLIA & LIBRE INFO: