At the fabulous coastal circuit of Zandvoort in Holland, two cracking Sunday races made up for the disappointment of Saturday's opener being canned after a hefty opening-lap crash.
The M7RC's first ever triple-header Challenge was scuppered as only two of the three scheduled races produced a result. Red flags were soon waved for stranded cars, plus a treacherous mixture of oil and rain which precluded any further racing on Saturday afternoon, with the Miglia of Rob Howard and the Se7en of Darren Thomas heavily damaged, the latter needing a hospital visit for a precautionary check over.
Thankfully, he returned later for the Club's evening BBQ 'shindig' held in Bernie's Bar, atop the pitlane building, complete with views out over the circuit and sand dunes!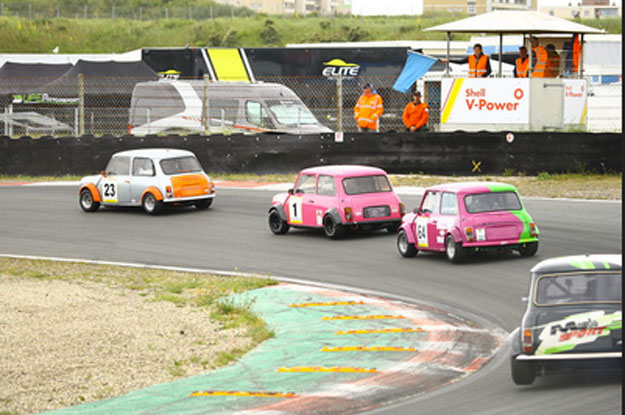 An early Sunday start for the second attempt thankfully stayed dry, and the action was superb all the way. After a disastrous Thruxton weekend back in May, Rupert Deeth's Miglia fortunes immediately improved, and he eventually outpaced reigning champ' Aaron Smith for the overall win, although the latter dropped to fifth for a jump start.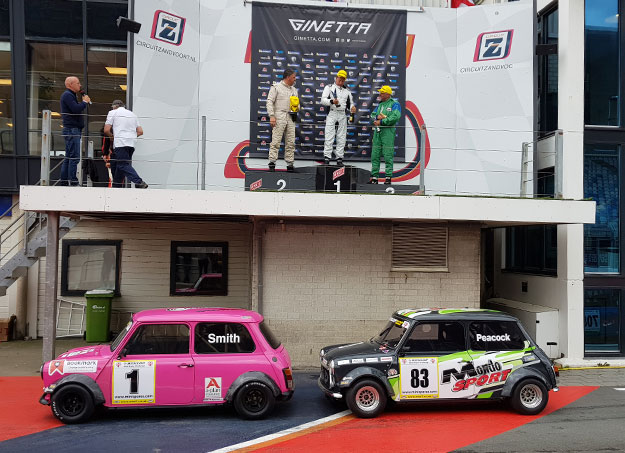 This allowed Colin Peacock up into second, with Jason Porter gaining his first ever Mini podium after many seasons trying. In Libre, Phil Harvey triumphed in an absorbing duel with Rob Davis.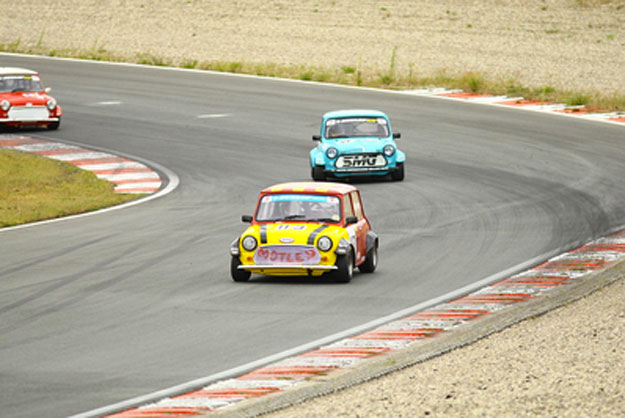 The Se7en category remained unlapped down to sixth place and, like Deeth, Spencer Wanstall also romped to a first win of 2019 after early season woes. Jeff Smith led home the chasing pack with Joe Thompson just behind.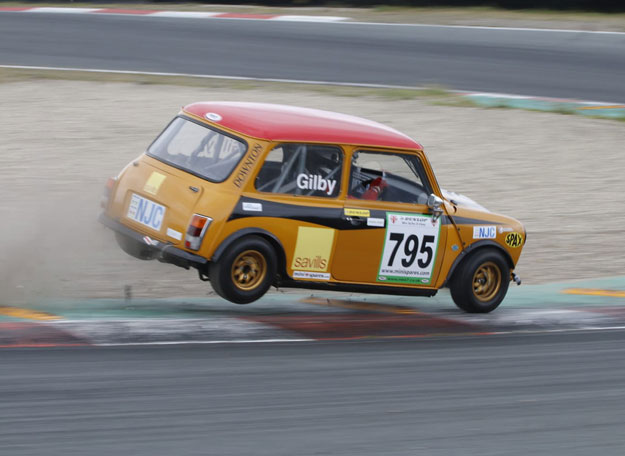 Scott Kendall was again the leading S-Class, with teammate Connor O'Brien in second and Jonnie Kent opening his National account with a decent third in class.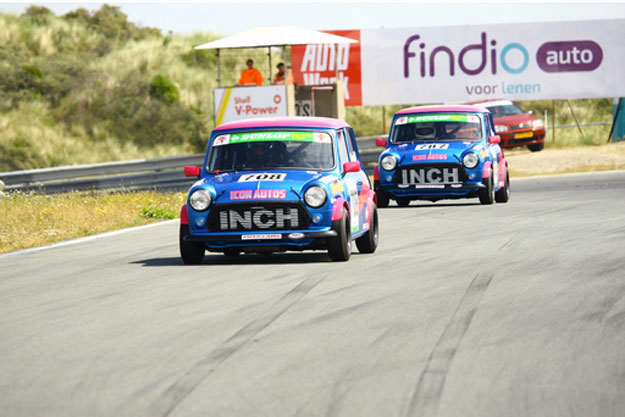 With half an eye on the weather (and the clock for return ferry bookings to the UK!) the afternoon race was arguably even better than the morning. The Miglias of Deeth and Smith again went toe-to-toe for 10 laps, this time Smith a mere 0.194s adrift, and no penalty this time! Alex Osborne completed a very happy podium, and Harvey again took maximum Libre points to move closer in the standings to class leader Davis.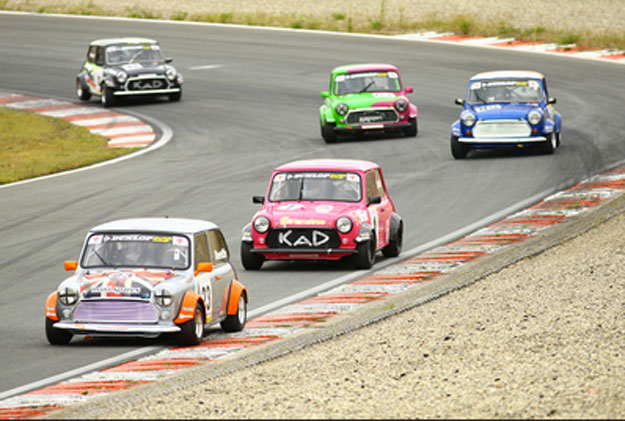 In Se7ens, Wanstall and Smith traded the lead all the way and the contest was only decided on the last lap when the former BTCC driver's attempt into the chicane didn't quite come off, while Thompson took another third to retain his series lead.
In the 'Scholarship' category, O'Brien nearly grabbed his first class win but Kendall retook the position near the end, while Thorburn Astin moved up well from a back row start to finish a few seconds shy of them. All four class lap records from 2018 were broken too.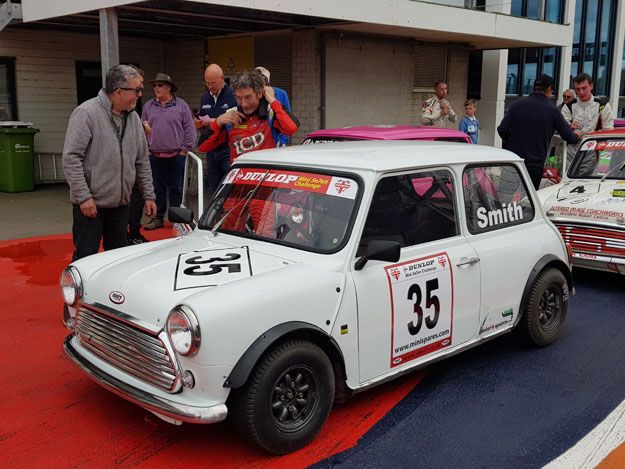 The Dunlop National Mini Challenge supported by Mini Spares reconvenes at Brands Hatch over the 20-21 July weekend, at the ever-popular Mini Festival South meeting.