Motorsport is inherently expensive, it always has been, but since 1966 we've been proudly flying the flag for affordability.
The cost of race entry fees, new tyres, engine builds, safety gear and purchasing a car is inevitable.
However, we're fortunate to have bumper grids of cars, reducing the cost to drivers, as circuits typically charge per minute of race time, regardless of the number of entries.
For tyres we're lucky to be supported by our long-term friends at Dunlop, making such a low-volume series-specific set of rubber feasible at all.
And once you've invested in a well-prepared race Mini, the value is unlikely to ever depreciate.
Placing the inevitable costs to one side, here's 10 top tips to make your racing budget go further with the Mini 7 Racing Club…..
Buy a proven used car
Take advantage of someone else's time and money and buy a complete race Mini, as it will usually always prove cheaper than starting from scratch.
This is applicable whether you're new to racing, or a seasoned driver, but be careful to choose the right car, and do check the current regulations to avoid hidden costs.
We're a close-knit group of friends in the club, so join up as a social member if you haven't already done so, and we'll add you to the Mini 7 Facebook group chat.
There you'll be able to connect with fellow racers and someone will always know the history of a particular Mini for sale.
Some cars aren't even advertised publically, just through word of mouth.
Finding a proven race Mini with all the right parts, spares and setup knowledge is a massive short-cut to getting on the pace.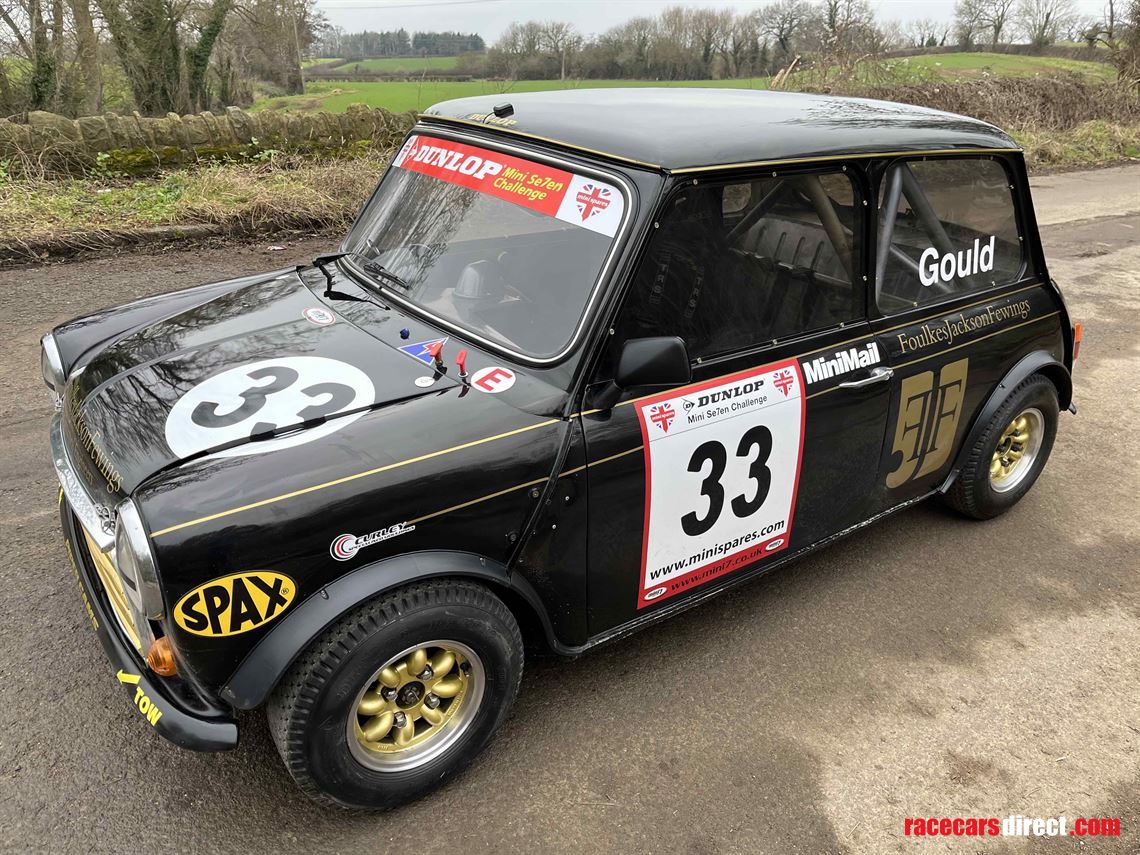 Have an achievable goal
It's rare for a new driver to join the club and be straight on the pace, and not everyone can win all the time, so top tip number two is to set an achievable goal.
Mini racing is so much fun, but chasing perfection is an expensive path to disappointment. Like any highly competitive sport, it can be easy to loose sight of the fun if your only aim is to win, and with that the costs can spiral out of control.
So set yourself a realistic target to suit your given budget, and enjoy it.
Unlike professional race teams, many of our drivers relish the opportunity to compete on a smaller budget than their competitors.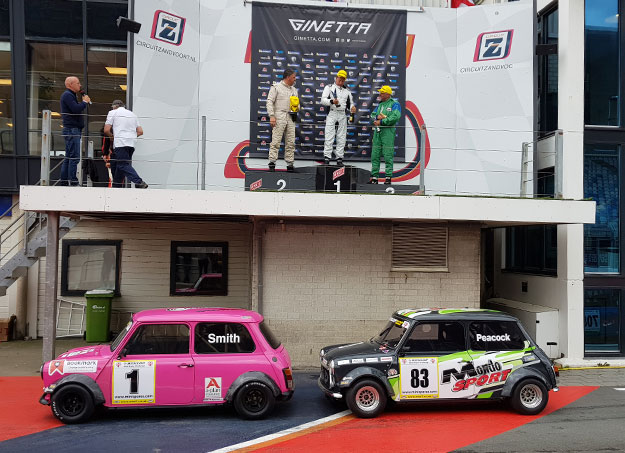 Practice, practice, practice
If you want to go faster (who doesn't?!), then maximising your time on track is everything, and gives the absolute best value for money when reducing your lap times.
The average club-level racer could easily save two seconds a lap through practice. To achieve the same improvements through engine and handling upgrades alone could cost thousands.
Our top tip is to book an open-pitlane trackday when you're starting out, rather than an official test day. Test days allow overtaking in the corners, but attract much higher entry fees, and often much faster machinery to look out for in your mirrors.
Look for cheaper half-day track sessions, especially at unpopular times of the year. If the weather is rough, don't worry – you'll gain valuable car handling experience.
Also consider fitting a passenger seat and investing in driver tuition, because every day is a school day!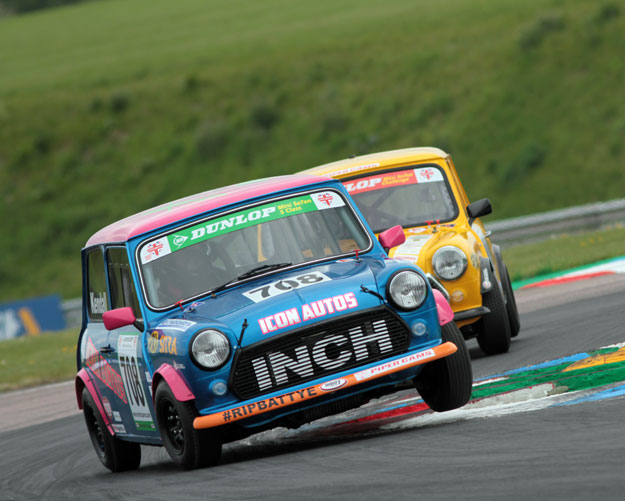 Invest in good quality parts
And spend wisely, not lavishly. Yes it's nice to have fancy looking titanium fixings and snazzy digital dashboards, but it doesn't make your car any faster, more reliable, or fun to drive.
On the other hand, focus on buying the best quality mechanical parts and they are usually a better long-term investment.
Those who've spannered on Minis before will be well aware of cheap, poor quality components on the market from overseas; wheel bearings that disintegrate for breakfast and rubber gaiters that split if you look at them the wrong way.
Don't forget we have a great relationship with Mini Spares, Spax, Dunlop, Piper Cams and Curley Specialised mouldings – so make the most of the best quality parts they can offer and it will pay dividends in the long run.
The Mini scene is incredibly well supported by specialists, so ask around for recommendations. Also consider where you may be able to refurbish original Rover parts with good quality spares and rebuild kits.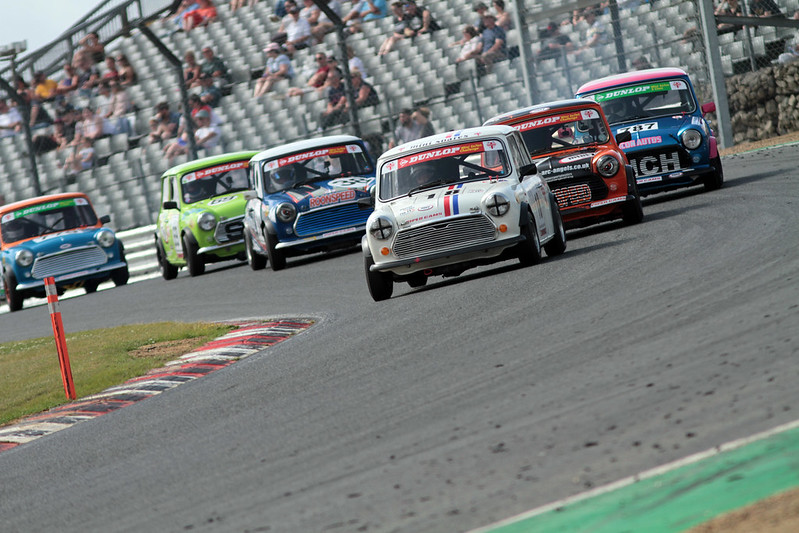 Phone a friend
Whilst the racing can be highly competitive, in the paddock there will always be a friendly face to help out.
Many of our drivers work together in the paddock to form unofficial teams, sharing marquees, tools and spares. In fact, there are probably fewer drivers who go it alone on race weekends than those in a group.
Not only is this a lot more fun, especially when things go wrong, but it'll likely save money too. Why not nominate one driver to sort the power tools, another to invest in the setup gauges and another to sort the barbeque?
Many of us enjoy being part of a race weekend as much as competing, so phone a friend and see if they could come and help out.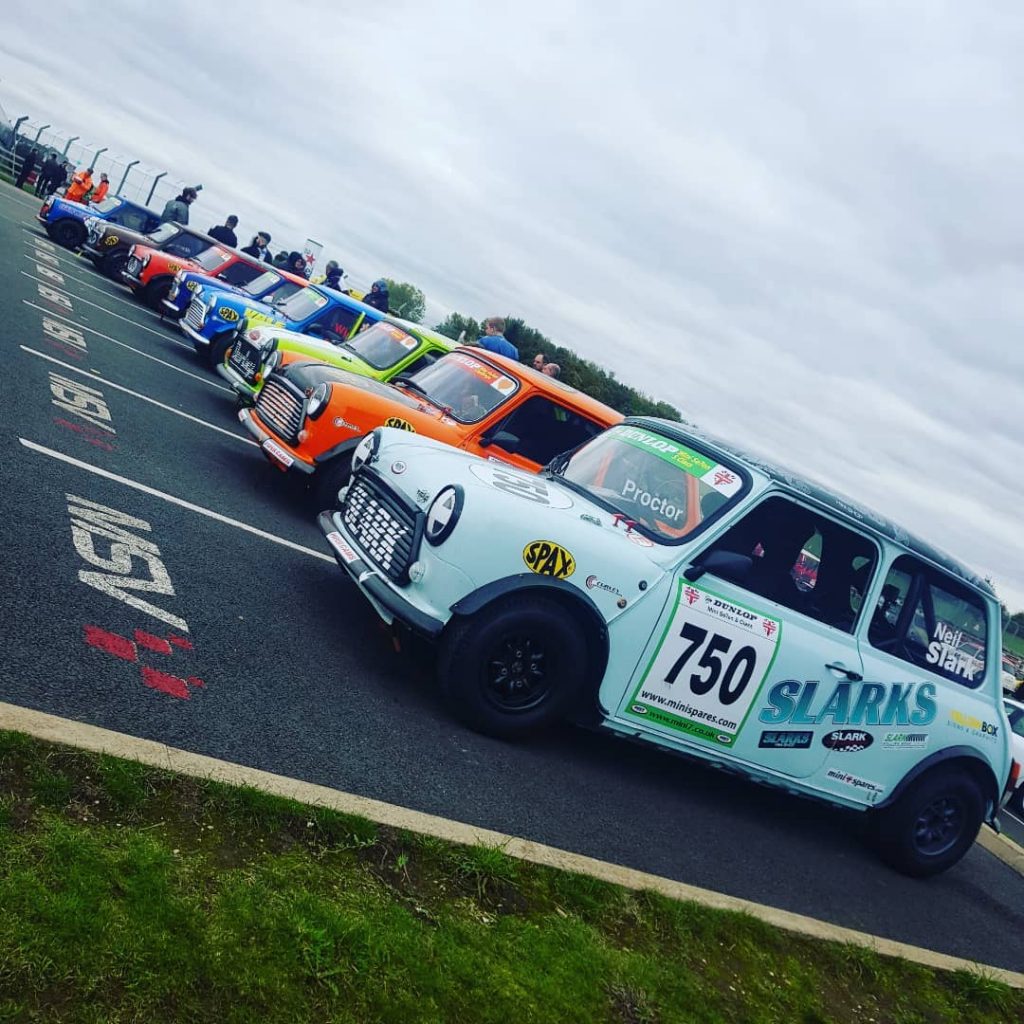 Stay in shape
We apologise is this one is a bit insensitive, but here goes – if you are overweight, you will likely need to spend more money to keep up.
Our race series all have a minimum weight to include both the Mini and driver, and for the average driver this should be easily achievable.
In fact, many lighter drivers in the club need to add ballast to the floor of their cars to meet this minimum weight. It's no secret that lowering the centre of gravity does good things.
If you're heavier, 100kg or more, you may need to resort to more lightweight composite panels and featherweight electrics, and you'll also have less control over weight distribution.
Big lead acid batteries and GRP front ends are cheap, lithium batteries and lightweight carbon front ends are not, so you get the general idea here.
And while weight is certainly no indication of general fitness, stay in shape physically and you'll perform much better over the course of an intense 20-minute race, especially at tight and twisty circuits in the heat of summer.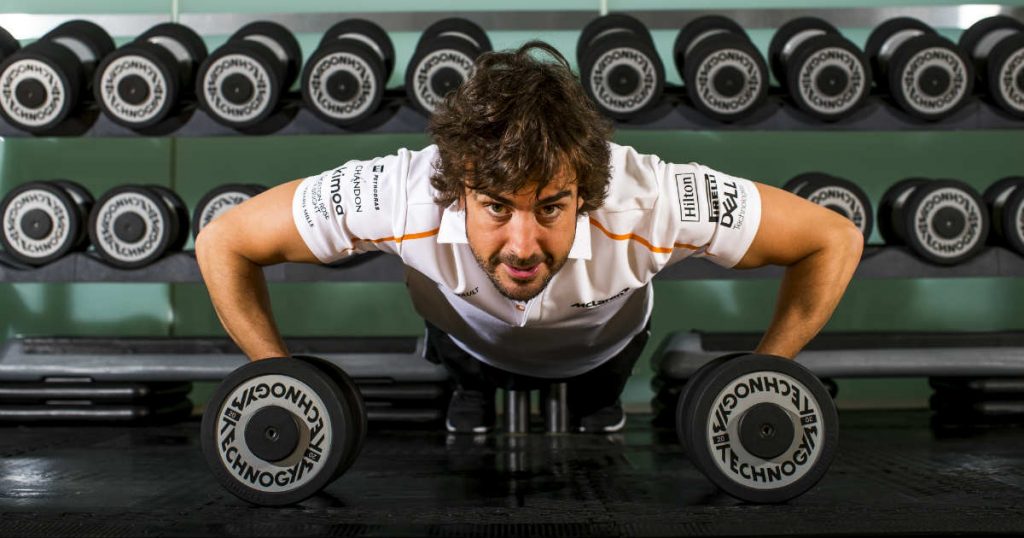 Sponsorship
Companies will rarely hand out cash willy-nilly to club racers, gaining sponsorship is tough, so our advice would be to turn the whole plan on its head.
Think about how you can add value to a potential sponsor, not what they can do for you.
Minis are iconic; everyone loves a Mini, so use that. Whether it's the offer to place your car on a company's exhibition stand at a show, to fit a passenger seat and give their staff some hot laps, or send them regular usable race reports and pics.
In other words, you'll need to be proactive if you're aiming to attract sponsors, and be prepared to give them plenty of valuable publicity in return.
Many companies will have a marketing budget to help with discounts or free parts, but always consider why they would funnel funds in your direction rather than regular advertising.
If you need reach statistics from our social media channels, as a club we have almost 24,000 followers on Facebook, with an average daily reach of 10-15,000 users. In 2021 we achieved 19,500 hours of watch time on Youtube, equivalent to 812.5 days, or 2.3 years!
We have arguably the best club motorsport in the country, a loyal fan base and stunning looking race cars – so there's your publicity platform. Over to you…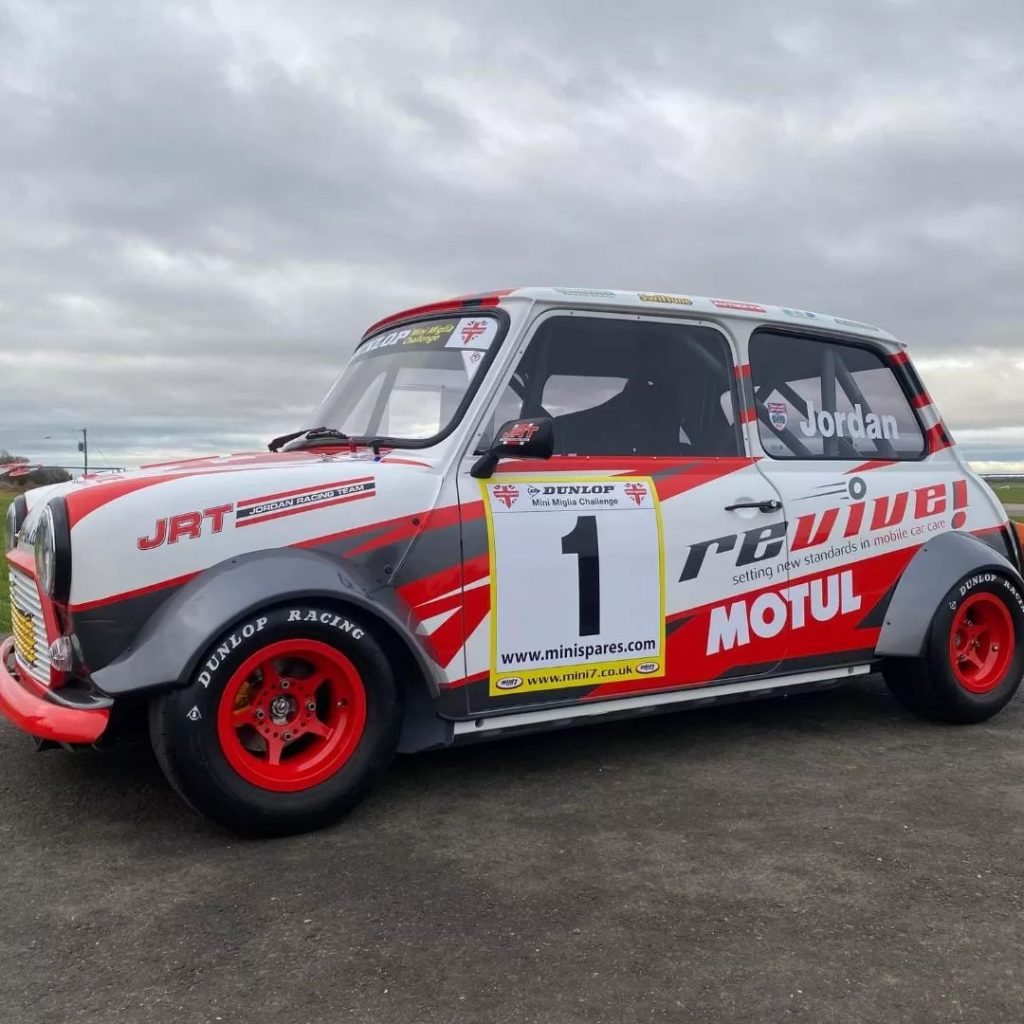 Mechanical sympathy
When the adrenaline kicks in and you're battling with a rival on track, this is easier said than done, but maintaining some degree of mechanical sympathy will go a very long way to reduce your running costs.
The smoothest drivers are often the fastest, and in-turn they'll likely spend much easier on the car.
A fierce downshift from 8000rpm, for example, places huge strains upon the crankshaft and transmission, twisting the nose of the crank and hammering the gear dogs (or synchro hubs).
A-Series are pretty robust little engines, considering they're being pushed to around two or three times their original power output, but there's only so much a mechanical object can take.
Change the oil frequently, keep an eye on the gauges, focus on smoother driving and perform regular inspections, and the engine budget will be considerably reduced.
Avoiding harsh kerbs will maintain the suspension for longer, while avoiding contact by all means has some pretty direct implications on your bodywork costs. Try not to crash…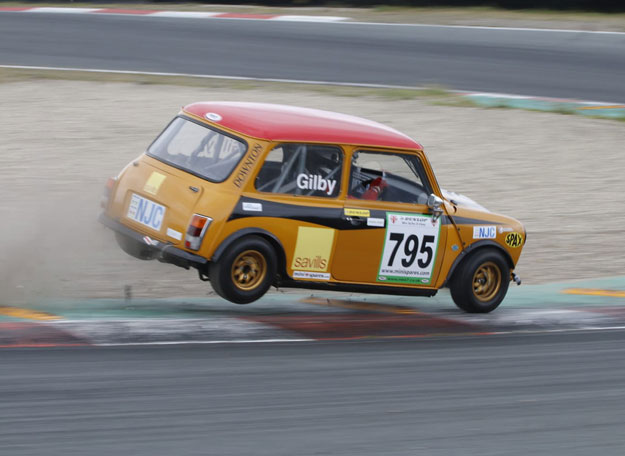 Choose the right series
Be realistic when choosing which of our four championships to race in. In terms of hierarchy, look to the Mini Se7en S-Class as a budget-friendly starting point, Mini Libre if you fancy a bit more power, Mini Se7en for the proper race car experience, and Mini Miglia for the ultimate circuit racing Mini.
There will always be drivers prepared to spend more than others, it happens, but that doesn't mean they will be the fastest.
Just don't expect to jump in at the very deep end and win on a limited budget, as it will be a frustrating experience.
Instead, choose the series where you are likely to get the most enjoyment.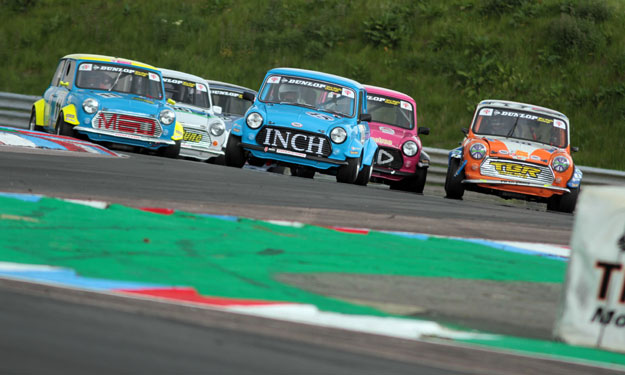 In the know
When a club has been racing the same car since 1966, there is bound to be a mountain of knowledge, be that suspension setup, modifications for reliability or improvement to safety.
Of course there will be many close-guarded secrets from those in the know, looking to extract the very last drop of performance, but also a monumental amount of good advice on offer.
Knowledge is power by all accounts, so do your research, speak to drivers, committee members, trusted specialists. Our paddock has an absolute wealth of Mini 'legends', from the leading engine tuners to race preparation firms and multiple champions.
They're all wandering about, chatting, often covered in grease and getting down to business between races. Some might bite, but most are pretty approachable, so go and say hi.
Everyone in the paddock wants to see others having fun and enjoying the racing, making progress, and not constantly fixing break downs, so be social and lap up the help on offer. Cookies and beer go a long way.